on
04/23/2017
at
9:17 AM
and modified on 04/23/2017.

at 10:01 AM
Daniel 12:4
But you, Daniel, close up and seal the words of the scroll until the time of the end. Many will go here and there to increase knowledge.
Listen Hour 55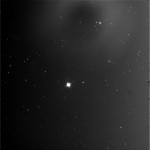 New Jerusalem really a school … 
Hour 291 
Hour 290 
Listen Hour 64  
Urantia Book Paul learned of the existence of
and of the reality of morontia materials, for he wrote, "They have in heaven a better and more enduring substance" And these morontia materials are real, literal, even as in "the city which has foundations, whose builder and maker is God." And each of these marvelous spheres is "a better country, that is, a heavenly one.
The
worlds of the local universe are real worlds 
physical creations  –Urantia Book Paper 37

Urantia Book Paper 47 The Seven Mansion Worlds John the Revelator saw a vision of the arrival of a class of advancing mortals from the " seventh
to their first heaven, the glories of
Revelation 21 "I saw the Holy
the new Jerusalem, coming down out of heaven from God, prepared as a bride beautifully dressed for her husband."
Listen Hour 270

And the

 

city

 had no need of the sun,
neither of the moon, to shine in it: for the glory of God did lighten it, and the Lamb is the light thereof.  –Revelation 21:23
Urantia Book Paper 46
of Jerusem should not be so difficult for you to comprehend.
There are no days and nights, 
no seasons of heat and cold. The  power transformers maintain one hundred thousand centers from which rarefied energies are projected upward through the planetary atmosphere, undergoing certain changes, until they reach
the electric air-ceiling of the sphere; and then these energies are reflected back and down as a gentle, sifting, and even light of about the intensity of Urantia sunlight
when the sun is shining overhead at ten o'clock in the morning.   The climatic and other physical conditions prevailing on the architectural worlds make roofs wholly unnecessary.  –U.B.   " In reality, all headquarters worlds are paradisiacal. They are indeed heavenly abodes, and they increase in material size, morontia beauty, and spirit glory from Jerusem to the central Isle. And all the satellites of these headquarters worlds are also architectural spheres."Urantia Book