God has no religion.
– Mohandas Gandhi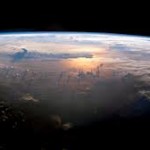 Broadcast Urantia was inspired by and the result of my discovery of
Saturn Earth Connection
which lead me to The Urantia Book. After following along with Michael and studying the Urantia Book I wanted to share this with others.
I still remember the night I sat on my bed, took a pad and wrote the words UFO and God. I was determined to find out what the connection was if there was any. I had heard stories as a child about spaceships and even saw a picture or two in a book but that was about it. I always suspected that UFOs and God were somehow connected but I never believed that there would come a day where I would understand that connection the way I do now.
This website is my way of electronically standing on the top of a mountain and broadcasting out to the whole world that everyone needs to listen to what Michael is sharing. And there is a book here on Earth called The Urantia Book written by the angels/celestial beings to help us know who we are and what our purpose truly is.
Michael is a human voice to understanding the Urantia Book. With out him I would never have been able to comprehend it. In his recordings he reveals a first hand experiential point of view about his journey and interaction with the celestials. Michael is man who is never afraid to say he does not know when he is not sure of something. With simple and honest words Michael tells the story of his experiences with the celestials. In a series of one hour recordings with Curtis Cooperman Michael gives his account of what happened when his request to find God was answered…At the beginning I thought that this was just another interesting abduction story until I got to the part in the recordings where the Urantia Book was being introduced. That's when I started to take things a little more seriously. It was not long before I came to realize that I had found something incredibly beautiful and very real, a true DIRECTION that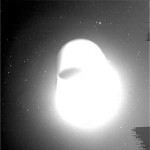 Urantia Book  Paper 155
The prophet who said, "He will be kept in perfect peace whose mind is stayed on God," was not a mere intellectual believer in authoritative theology. 
"This truth-knowing human had discovered God; he was not merely talking about God."  -U.B