Daynals – Superteachers
on
07/18/2014
at
9:50 AM
and modified on 08/19/2017.

at 8:20 AM
PLANETARY SERVICE OF THE DAYNALS Urantia Book Paper 20
They are affectionately devoted to the
 educational ministry
to mortal creatures and the lower orders of spiritual beings .They are not so much concerned with universe administration as with moral enlightenment and spiritual development. They are the universal educators, being dedicated to the spiritual awakening and moral guidance of all realms.
Michael tells Curtis about his meeting with a being from the order of Daynal; spiritual teachers who looked human and told him about the 
Urantia Book Paper 110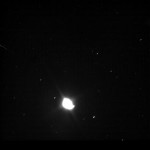 "They will be
on Urantia after its inhabitants have gained comparative deliverance from the shackles of
animalism
and from the fetters of materialism.The vast domain of Daynal–sonship activities will be better understood on Urantia when you are more advanced in intelligence, and after
has been terminated."
Urantia Book

Urantia Book Paper 36 The Life Carriers
"The Life Carriers are endowed with potentials of personality metamorphosis which but "few" orders of creatures possess."
Listen Hour 43
The Daynal stepped up to a platform and just became light. What is the purpose for the human race?