Michael From Hawaii – Enlightenment and Awakening – Interview Part 1
on
09/10/2012
at
7:55 PM
and modified on 11/26/2012.

at 11:14 AM
Listen to Michael tell his incredible story to Curtis Cooperman on Saturn Earth Connection Hour 1
Part 1 on broadcasturantia.com  Click Here  Please note:  the sound quality is not that good  the equipment used was a laptop hooked up through a magic jack phone device- But Michael can be heard clearly…
Question to Michael: What purpose does the architectural sphere serve why is it there near Saturn, you said it seemed like they were preparing for something and how does it all relate to the book of Revelations in the Bible?
We have actually gained citizenship.We're breaking out right now of course.We wouldn't have the Cassini pictures if it wasn't for the fact that we're breaking out and moving into this environment beyond Earth and trying to discover the truth." 8 April 2008 Hour 36 Saturn Earth Connection
"Our citizenship about to be attained into the rest of the Universe presently we are somewhat strangers" 1 September 2009 Hour 101 Saturn Earth Connection
"THE RESERVE CORPS OF DESTINY.7 "  is the group "Michael from Hawaii" belongs to, it was the reason why he was taken to the architectural sphere near Saturn in the first place for practical training and experiences.
The Urantia Book has a whole chapter about these very unique
"group of planetary personalities as human liaisons, mortal assistants " universe conscious citizens… potential contact mortals of the evolutionary worlds are mobilized in the numerous reserve corps, and it is, to a certain extent, through these small groups of forward-looking personalities that spiritual civilizationis advanced and the Most Highs are able to rule in the kingdoms of men…" -Urantia Book
We must also keep in mind that all contactees have different personalities and therefore would have had different experiences in terms of perception, information processing, intellectual and spiritual capacity etc. Michael was calm but curious, Nancy was scared and in shock, Riley being a good street fighter was aggressive yet intrigued by the whole experience.
Out of the three contactees only Michael seems aware of being a part of the "mortal reserve corps of destiny" and he definitely knows enough to fit the part in my humble opinion, but all three would definitely qualify as universe conscious citizens ,cosmically conscious individuals. There knowlege goes way beyond Earth…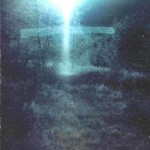 In Hour 41 Saturn Earth Connection Michael talks about the
(in the picture to the left) as well as being inside the sphere near Saturn, possible preparations for a future airlift of selected humans on Earth for inter- planetary transit and relocation. There are others out there like Riley Martin who wrote a
about it and remembers seeing a guy like Michael on the same sphere near Saturn) and Nancy from Zeta Talk who was taken as well but unlike Michael Riley and Nancy most contactees remain unconscious of it…see also Riley Martins Thought adjuster
"With the exception of less than a score of contact personalities
, the members of this unique group are wholly unconscious of their preparation for possible function… and are likewise trained and rehearsed in the deep mind by the combined technique of Thought Adjuster and seraphic guardian ministry. Many times numerous other celestial personalities participate in this unconscious training…."Urantia Book
The interesting thing about Michael claiming to be taken to an architectural sphere orbiting Saturn is that
there are two others who remember seeing each other on the mother ship as well for the same reasons educational in different ways. All of them were given titles for their missions the "Navigator" was Michaels, Riley Martin was given the "Ticketer", and Nancy Lieder was given the "Communicator".
Michaels message from the
he met on the sphere was mainly about the seven psychic circles, adjuster awareness and attunement perfectly fitting from a navigational perspective
Michael points to the sphere where he learned about the blue book on Earth which explains it all (Urantia Book) and the
seven psychic circles of cosmic evolution spiritually pointing in the direction of God is exactly what the thought adjuster mentioned in the Urantia book is suppose to do- navigate your soul towards God.
When you listen to all the recordings on the Michael connection page of helloearth .info you get the feeling like okay I can see why he was given the title "Navigator."
And then you have the "Communicator" Nancy Lieder the second contactee from Zeta talk who seems to be very informative and claims to be in constant "communication" with them which seems to be the theme of her message.
Interesting coincidence or logical and appropriate?
And lastly, we have Riley Martin who sells incredible Biavian symbols that apparently were down loaded into his brain when on board the mother ship and claims that they are tickets to an up coming planetary rescue mission and once again with a corresponding title " Ticketer".
All contactees the message was always consistent with the titles given to them Riley sells his tickets, Nancy is in constant communication with them and Michael with the seven psychic circles and adjuster attunement message to the frequency of God…
"whose insight of cosmic citizenship far transcends the sphere of their terrestrial abode"- Reserve Corps of Destiny Urantia Book Paper 114 .7