Holy Spirit
on
05/01/2014
at
1:00 PM
and modified on 04/19/2016.

at 10:24 AM
"The
 circuit of the Divine Minister, the Holy Spirit."

The Paradise Adventure  Finding God  
Master Universe Map Urantia Book
Email Jay to Curtis: Saturn Earth Connection
Hi Curtis, If you get a chance would you ask Michael to talk a little bit more on the differences between
thought adjuster
activity,
 holy
and inner conscience, Thanks.
Listen Hour 206 
The spirit

speaks

to you,
"He who has an ear, let him hear what the Spirit says." "The Spirit himself makes intercession for you." Urantia Book Paper 8 
"I found myself a little bit overwhelmed by this feeling of spiritual emotion. I  believe it was the presence of the Holy Spirit there to comfort and guide me; in my mind it whispered the following "…depend on God for everything and you'll be alright…"
Urantia Book Paper 34
"…do not be troubled with doubts of failure or by perplexing confusion, do not falter and question your status and standing, for in every dark hour, at every crossroad in the forward struggle, the Spirit of Truth will always speak, saying, 'This is the way. "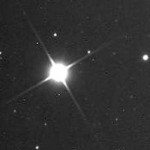 John 16:13
"When the Spirit of truth comes, he will guide you into all the truth, for he will not speak on his own authority, but whatever he hears he will speak, and he will declare to you the things that are to come."
Jay to Michael:
Hi Michael,
"…I'm really beginning to experience a lot of the morontia aspects of my being like cosmic consciousness,  spiritual vision and sometimes a little bit of intercommunication with my thought adjuster. More than often I feel the presence of spiritual activity going on around me and inside of me; sometimes its a leading feeling other times a guiding one. I still remember, you said don't be afraid of the spirit presence just let it happen.
Hour 223