Light Givers
on
03/19/2013
at
1:00 PM
and modified on 05/20/2013.

at 2:44 PM
Chosen – Selection and Assignment 
"Each individual is chosen" 27 July 2010 Recording Hour 140 Saturn Earth Connection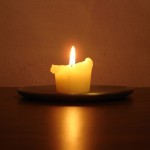 "As we continue on this path to full divinity attainment we will have to gather to ourselves more who want to find great enlightenment and real celestial understanding.
Not as leaders but as those just ahead of them. The concept of leader can be misleading, sometimes meaning a controller rather than a
light giver
to that path just ahead.
So let your
light shine
before men
that they will see your good works
and then for themselves prove the will of adjuster attunement, the
"For me the purpose is to help guide every individual to fulfill their role in divinity attainment while in the body" 27 November 2012 Recording Hour 168 Saturn Earth Connection
"Each soul will activate their own consciousness as the fear
of the unknown is extinguished by those lights that shine into the darkness."