on
02/20/2016
at
11:17 AM
and modified on 02/21/2018.

at 8:45 PM
Listen Hour 193  Listen Hour 356 Listen Hour 380
"Navigator" is indeed- a very appropriate title. Helping to navigate people through the knowledge of the Urantia book in an interesting yet unique way; an "experiential" point of view.
His Urantia book knowledge did not come from something he read in a book, but from the
Michael takes understanding the content of the Urantia Book to a whole new level. Read full Email Michael introducing himself to Curtis, ends his letter with "Aloha, Michael "The Navigator"
Email: 20+ year reader of the Urantia Book
"However, the bright object near Saturn is a new one on me that I find especially interesting since I would never have anticipated the presence of an architectural world within our own solar system from the information in the Urantia Book.
Hour 361
How amazing that such a device was able to bring us images of
the new Jerusalem around Saturn. And although it's not known
fully yet by everyone on Earth, it's amazing to think that years from now
or decades that at this current time period humanities destiny was shown,
and so few knew about it. -Ned
Listen  Hour 216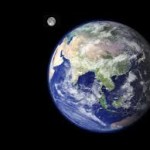 Urantia Book – Way Beyond Religion
Listen Hour 287  The parking of the New Jerusalem
In my Father's house are many mansions:if it were not so, I would have told you"  John 14:2
U.B.P 48 All of these worlds are architectural spheres, and they have just double the number of elements of the evolved planets. Such  MADE-TO-ORDER worlds…
This architectural sphere is a Creator Son sphere serving the creator son..all creator son spheres are luminous
Read full Email Listen Hour 307
"… I'm fascinated by the depth of Michael's knowledge and the relationship it has to not only the Urantia book, but the luminous architectural sphere near Saturn…"
Architectural Worlds. Urantia Book Paper 15
These are the worlds which are built according to plans and specifications for some SPECIAL PURPOSE..."
Urantia Book Paper 15
" In reality, all headquarters worlds are paradisiacal. They are indeed heavenly abodes, and they increase in material size,
beauty, and spirit glory from Jerusem to the central Isle. And all the satellites of these headquarters worlds are also architectural spheres."